From Cradle to International Business Success
How Bamboolik used Jetveo Technology to Streamline its Warehouse
Normally, when parents deal with a fussy baby, they are focused on pacification. Then they zone out, exhausted.
That's not the way it worked Zuzana Hlouskova.
When her child showed an uncomfortable allergic reaction to one diaper after another, she desperately needed a solution. Finally, after many attempts, she found a natural blend that did not lead to rashes and crying.
Rather than sit back with a satisfied job-well-done cup of tea: Hlouskova saw an opportunity.
In 2012, while on family leave, Hlouskova took the diaper that had worked for her own child and passed it around to her friends. It quickly caught on. Word spread.
By the beginning of 2014, Bamboolik had heen established.
Since then, the company has been growing and growing and growing some more. There are different product lines — all made from local raw material — but diapers are still the main focus. They come in either bamboo terry or organic cotton.
Every day, hundreds of diapers are produced and dozens of packages are sent throughout Europe and as far as Australia and Brazil. Germany, Belgium and the Netherlands are the largest international customers. The business has already outgrown two locations in Brno, Czech Republic. Now it has warehouse space that is quickly becoming too small.
Given the success, Bamboolik developed a problem.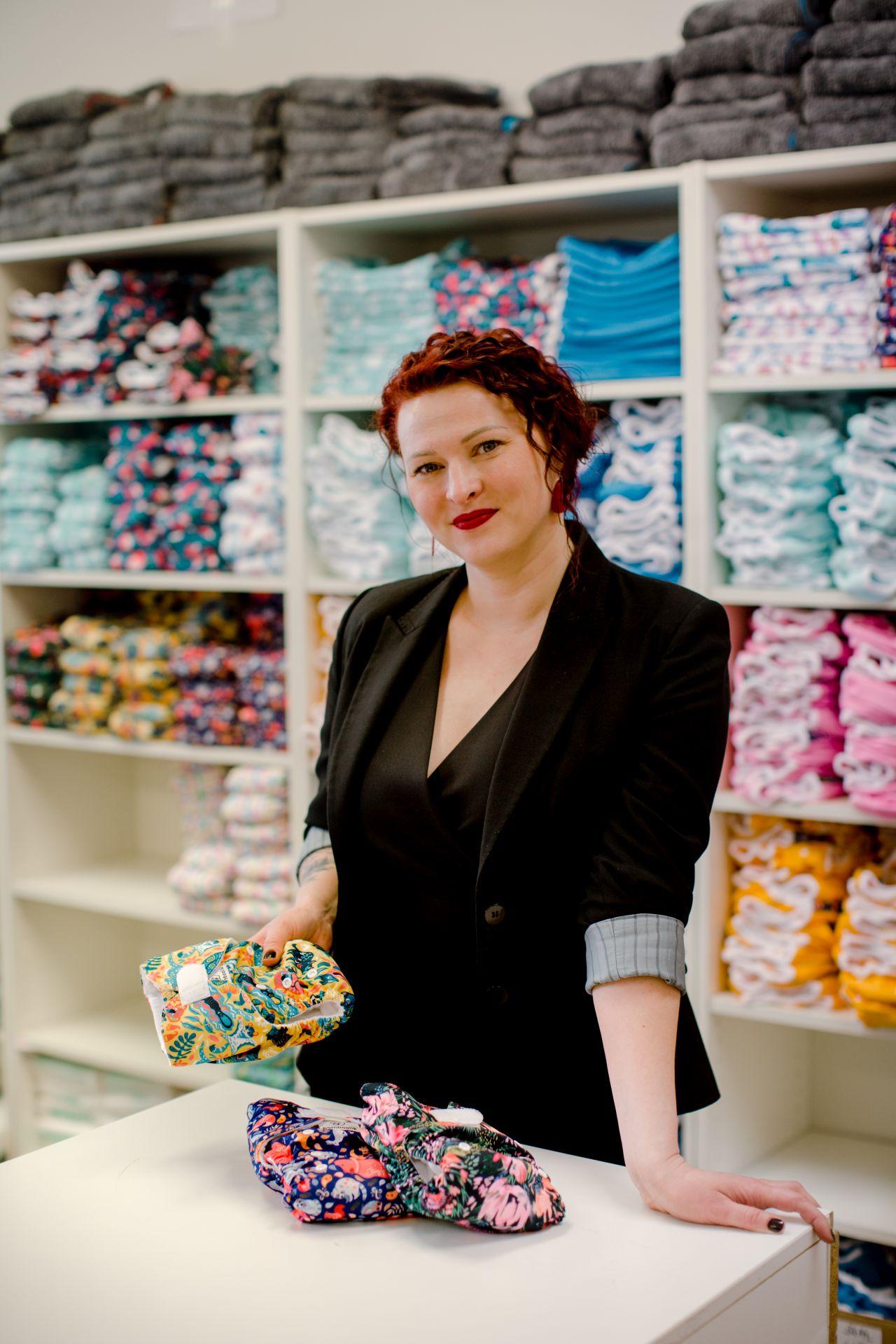 Scaling Up
Scaling any business up to handle more customers brings a set of issues that is quite different from the initial start-up, like hiring more people, dealing with raw material, maintaining a small ecological footprint, and balancing inventory.
A particularly vexing issue was getting the product out of the warehouse and to customers as quickly and efficiently as possible.
For a long time, Bamboolik was able to get by with paper-and-pencil order forms within the warehouse. That was not a viable process as the orders grew into the hundreds on heavy days.
"We had to print out every order," said Monika Fiantova, Marketing Manager."The (warehouse) guys had to physically go and get the items and cross each of them off. It was very old-fashioned. Now it is online. It saves a ton of paper. Since we are company that is concerned with being eco-friendly we are very happy to be saving so much paper. And we are more time efficient. I would say, roughly, 40 percent more efficient (with the overall process)."
Alfaveo.cz, a bespoke app development company, was brought in to move the Bamboolik shipping process onto an easy-to-use app. Now workers in the warehouse use an Apple iPad to gather the list of items required for a delivery and have the inventory updated automatically.
As with any forward-thinking business, the Bamboolik project had hurdles to overcome. Years of data and statistics and communication existed on an accounting system called Pohoda, which had to be incorporated into the app for the final delivery steps.
"We are manufacturers, not just sellers," Fiantova said."We buy hundreds of meters of fabric and we work with it so that it comes out as diapers. It is a very complicated process. Everything was in Pohoda. We needed the app to be compatitble with Pohoda. That was the biggest concern."
And, it was the biggest programming hurdle: "It required a lot of time to develop," Fiantova said."Then the learning process was very easy and very intuitive. I didn't notice any problems with it. Everyone just picked it up on the go."
Warehouse Management and Expedition Case Study
With the same entrepreneurial spirit that inspired a new mother to take her baby's diaper allergy and create a new company while on family leave, a new look at the complexity of a warehouse also led to a streamlined and environment-friendly process.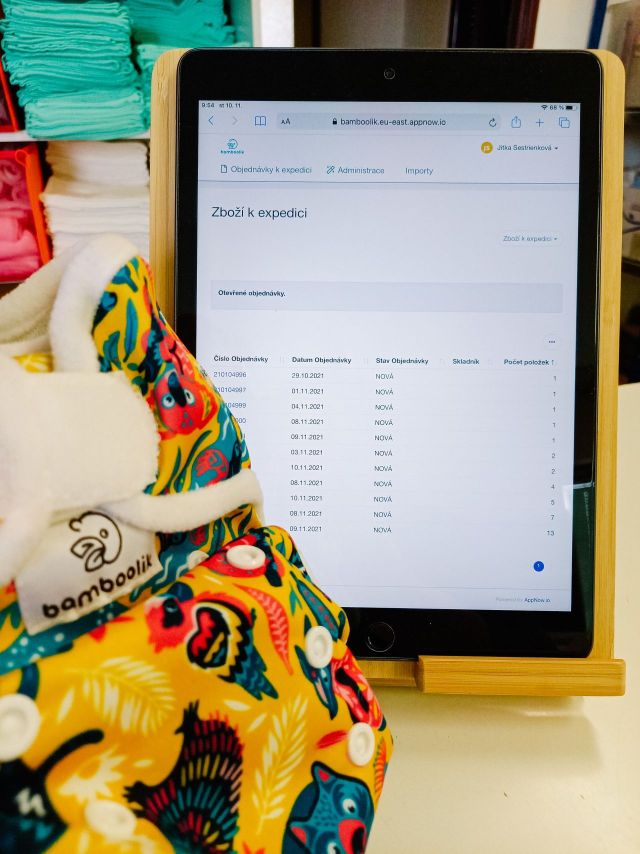 Problem
Printing multiple sheets of paper to fill orders in the warehouse was inefficient. And, since the natural resources of the planet are not disposable, a lot of excess paperwork was counter to the ethics of the company.
Solution
Programmers used the Jetveo Platform to move orders online so that the old pen-and-paper processes have been replaced by entries in an XML format. Warehouse workers can check each item, locate it, pack it and label it, then double-check that the customer will get what was ordered. Orders start in the e-shop and go through the accounting system, Pohoda. The initial database shows if items are in stock.
The process starts every morning with the consolidation of all of the orders. Then, each warehouse worker is provided with their own list of orders to complete. They mark the orders and complete their checklists. Additional information and notes can be added as necessary. The final step sends information back into the Pohoda database to keep everything up to date.
If these pain points sound familiar, perhaps a variation of these solutions will help you as well.