Later-life Career Change to Low-code Programming
Jetveo low-code programming is intuitive. Novice programmers quickly get up to speed, whether they are fresh out of school, self-taught entrepreneurs, or people who are making late-career changes.
Here is a short synopsis for the career of a millennial in the Czech Republic.
- Got his first computer at 11. Mainly played computer games. Sometimes made simple websites with html.
- Got a degree in Economics at Mendel University in 2014.
- Worked as a traffic engineer to prepare roads to be closed for repair.
- Worked for a small company focused on plastering walls.
And, through it all, spent as much time as possible snowboarding in the mountains.
In other words, Lukáš Halouzka has lived a normal millennial-generation career path.
Then, it was time for a change.
Jetveo Platform and App Builder, with its low-code programming system, was the entre into the technology industry.
"I decided to try something different," said Halouzka, a 35-year-old who lives in Brno, Czech Republic, with his girlfriend and infant son. "I knew Brno was a technology city and there were a lot of offers to work. I decided to learn to code. I went to YouTube, internet sites. I found the website, ITnetwork.cz. There are many courses focused on whatever language that you want. I tried to learn the basics of a lot of languages, especially C#."
It worked. Jetveo had only months before started operations when Halouzka made contact via LinkedIn. Jetveo's low-code programming system was intuitive and easy to learn. A short tutorial was enough to start coding from Day 1, especially since Halouzka had a C# foundation and fresh ideas.
Low-code is a relatively new style of programming. It is a new-generation system that can effectively replace classic programming (i.e., thousands of lines of code, many levels of required expertise). Low-code uses building blocks to establish the foundations of apps, then C# coding defines the business logic. It is powerful for senior programmers to create complex apps that can scale up as necessary, and ideal for junior programmers to use as they break into the industry.
"I knew it was a startup and I prefer small companies to big companies with a lot of rules," Halouzka said. "The atmosphere was different and I liked it. I was glad that I got a chance to work as a programmer right away."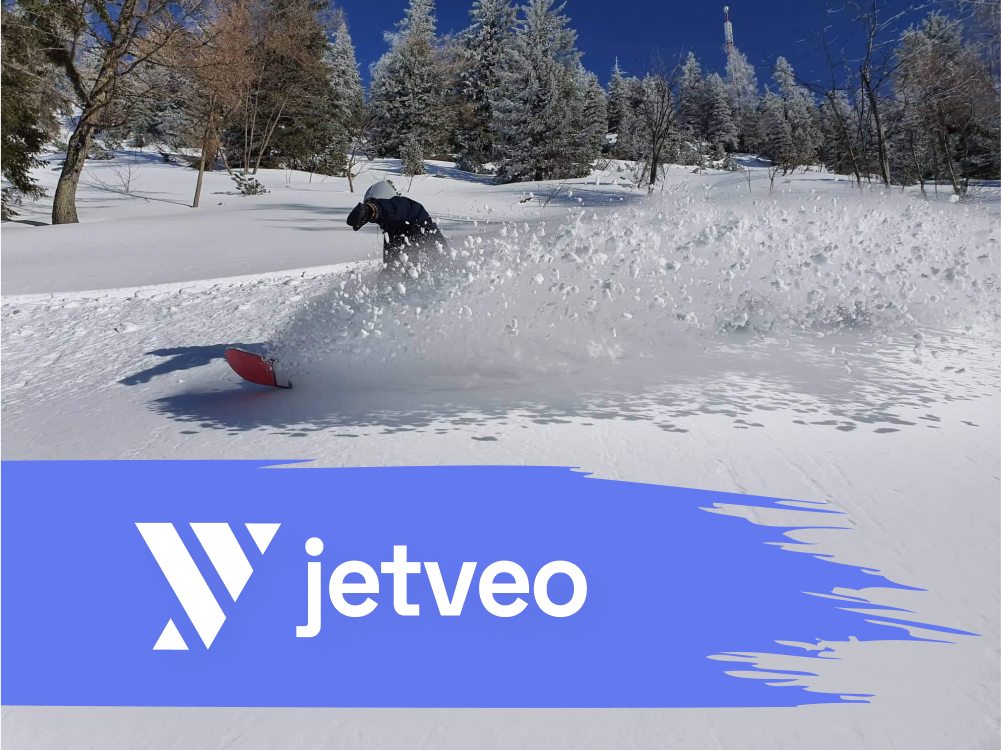 The position was two days a week from April 2022. But, successfully using the intuitive low-code system with C# customization, Halouzka was promoted to full time as a junior programmer by the end of May 2022.
Since then, Halouzka has been involved in many projects, oftentimes taking the lead role in the outreach to the customers, sketching out the initial designs, and delivering the protypes for testing and evaluation. The low-code model is based upon speed and efficiency. Final apps can be completed in hours rather than weeks or months. Most of the time, the apps are done so quickly that customers hold up the show with testing.
The variety is wide for the apps that can and have been created with the Jetveo low-code system: commissioning workflow apps for an international cultural institution; warehouse management apps for small manufacturing firms, including smart systems to support the assembly of small products and the gathering of items for orders; back ends for online shops; apps for scheduling rooms in a large corporate space; a Customer Relations Management system for a financial company; and an app to streamline project management for a mid-sized manufacturing company.
There are many ways that the applications can be used to upgrade internal processes.
"One app is an online form for a damage report," Halouzka said. "Before the app, there was one paper for things like a broken window. Four people had to write something on that paper. It was really crazy."
Clearly, the start-up environment provides plenty of space for career growth and lateral movement. In fact, Halouzka has even turned the tables, becoming a teacher for partner company programmers who have come on to use the Jetveo platform for their own projects.
"I give them information that I use every day and what I think is necessary in every app," Halouzka said. "We just practice with small examples and then see how it works in real apps."
The Jetveo Platform and App Builder was built to take advantage of all of the benefits provided by the low-code programming model in order to offer the best of two worlds: the flexibility and power of classic programming and the simplicity and efficiency of no-code programming.
It is the perfect tool to use to upgrade your business-critical processes because it creates software that is tailored to your exact specifications.
Does your business struggle with workflow difficulties and integration trouble. Consider bespoke software to streamline the flow of information and tasks through your workspaces.